Main content starts here, tab to start navigating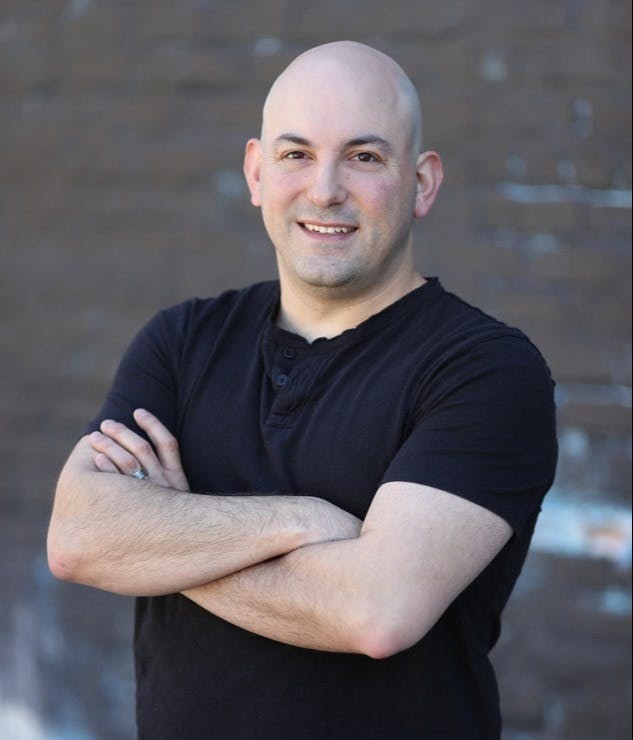 Joseph Rizza
Executive Chef Partner
The Chicago native and innovative Chef shares his experience and expertise in the kitchen, offering guests quality USDA prime beef and other plates in the Loop.
From spending time in the kitchen with his mother and growing up in his Grandfather's restaurant, Rick's of Chicago, Rizza gained his passion for the culinary world at a young age. With this experience he formed a talent and was inspired to take his skills and expand further. Rizza took his first step to making his dream a reality by enrolling in the Kendall College School of Culinary Arts where he received his bachelor's degree.
With his certification and childhood experience, Rizza began his culinary journey with Gem Restaurant Group. Originally hired as the Sous Chef, Rizza made his way to earning the title, Executive Chef, at Topaz and then went on to become the Executive Chef at their third restaurant, Dolce's, for two years. A year later he aligned with Really Nice Restaurants Group as the Sous Chef for The Clubhouse Oakbrook for three years when he decided to make his way to the city at Chicago Cut Steakhouse. Similar to his prior tenure, Rizza was hired as the Sous Chef and for seven months worked hard in the kitchen, eventually being promoted to Executive Chef. While at Chicago Cut, Chef Rizza cooked for prestigious politicians including Bill and Hillary Clinton, President Barack Obama along with a multitude of celebrities – in which he can brag that a dish was 'never sent back.'
Rizza served his expertise at Chicago Cut for two years until he moved across the Chicago River and helped open DineAmic Hospitality's, Prime & Provisions. Finding a place he calls "home," Rizza became a part of the DineAmic team as Executive Chef at Prime & Provisions. He runs all aspects of the back-of-house operations with ordering, inventory and cost control for food and labor under his purview. Rizza shares the same passion as the hospitality group in serving the best quality product and always going above and beyond to satisfy and exceed guest expectations.
The future for Rizza is a blank canvas as he hopes to take Prime & Provisions' concepts elsewhere, such as New York City, Los Angeles and Las Vegas. He believes, "Life is short, live it to the fullest. If you put good in you will get good out."